About Our Farm
Salem Alpacas has been in operation since 2000. It was intended to simply be a hobby farm, for the enjoyment of family and friends.
As new alpaca breeders we joined the Alpaca Ontario association in its start up stage and as such became a founding member. Over the years we have participated in alpaca shows, educational seminars and events. Kathleen had the privilege of serving 2 years as Advertising Director and then a term as President of Alpaca Ontario.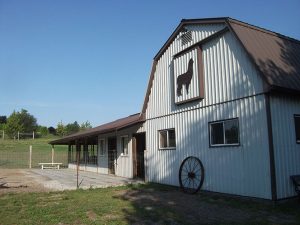 The farm is situated on 25 picturesque acres, which was originally set up for horses. Over the years things have evolved, changed, grown and at times taken over without necessarily planning for it. With 2 additions to the barn, it is now a home to over 40 huacaya alpacas. What was once our hay field has now become fenced pasture. As the alpaca population has grown on the farm so have our products and services. We are a multi-faceted operation, with the participation of family from multiple generations, friends, farm helpers, and co-op students.
We have had at times over 70 alpacas on the farm, including our own animals as well as those boarded with us. We have experienced many births, which has led to some exciting moments when more than one baby was born in the same day. Pictures are available on our Gallery page.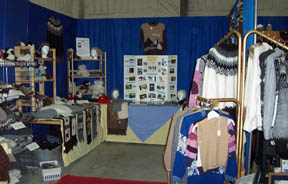 Salem Alpacas has and continues to participate in many of the following: Farm Fresh & Farm Fest with hundreds of visitors in a weekend; the Historical Society Garden tour, which helped promote the benefits of using alpaca manure as fertilizer - available by the bag, scoop or truck load; the Lindsay Lilac Festival where we had a sales tent and alpacas in tow; The Humane Society fundraiser; The Chamber of Commerce Business After Hours event; The Lindsay Central Exhibition; Communities in Bloom; School fundraisers, and various craft shows.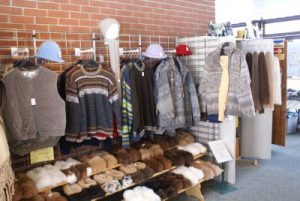 Our retail store developed from the constant request by visitors for alpaca product. We offer a wide range of alpaca clothing; both imported and locally made.
Save