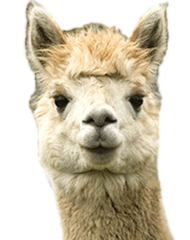 Welcome to Salem Alpacas
Salem Alpacas is a Premier Ontario breeder of high quality alpacas. Beginning with only three breeding females in 2000, we are now home to over 30 huacaya alpacas, having at times, over 70 alpacas on the farm.
Salem Alpacas has Manure for pick up ONLY.
You MUST CALL AHEAD for Appointment Time.
$20.00 per scoop into your truck or trailer
or
$7.50 per bag or 3 bags for $20.00
When you CALL, tell us how many scoops or bags
you would like so we can be ready for you.
Please have the exact CASH in a small bag or envelope.
Remain in your vehicle at all times.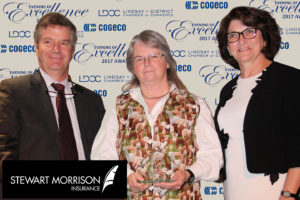 Kathleen accepting 2017 Evening of Excellence Award for Winner in the 'Agricultural Excellence" Category
Lindsay & District Chamber of Commerce
Agricultural Excellence Award - Evening of Excellence
May 26, 2017
Lindsay & District Chamber of Commerce
Finalist in the "Tourism Excellence Award"
Evening of Excellence
May 26, 2017
Our Services have expanded to include
Our famous handmade alpaca duvets
A retail store for beautiful alpaca product
The sale of alpacas, both breeding stock and fibre producers
Educational seminars and workshops
Farm services such as farm set up and management