EFFECTIVE IMMEDIATELY
Out of deep respect and concern for others,
we have decided to
CLOSE THE FARM TO VISITORS
for the immediate future.
Please keep yourself safe and healthy.
Please follow us on facebook for updates.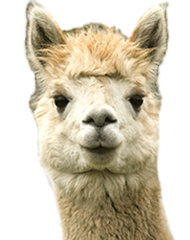 Welcome to Salem Alpacas
Salem Alpacas is a Premier Ontario breeder of high quality alpacas. Beginning with only three breeding females in 2000, we are now home to over 40 huacaya alpacas, having at times, over 70 alpacas on the farm.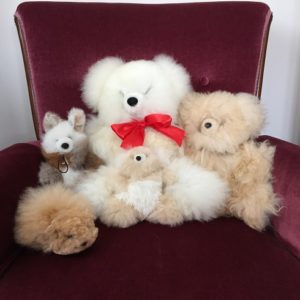 UNTIL FURTHER NOTICE, ALL FARM TOURS HAVE BEEN SUSPENDED.
Effective January 2, 2020
FARM TOUR ADMISSION FEES
$5.00 per person – 12 years and older
$2.00 per person – under 12 years of age
Groups of 6 or more people, please book ahead.
For fewer than 6 people, come during our regular hours.
Admission fee payable in cash prior to tour.

Farm Tours and Farm Store are Open
Wed. to Sat. 10 am – 5 pm or by appointment.
Come see our New Products and New Animals
FOLLOW US ON
Kemble "My feet are warm. Are yours?"
Quinn - Winter Clothes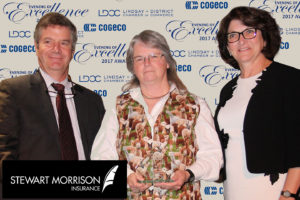 Kathleen accepting 2017 Evening of Excellence Award for Winner in the 'Agricultural Excellence" Category
Lindsay & District Chamber of Commerce
Agricultural Excellence Award - Evening of Excellence
May 26, 2017
Lindsay & District Chamber of Commerce
Finalist in the "Tourism Excellence Award"
Evening of Excellence
May 26, 2017
Our Services have expanded to include
Our famous handmade alpaca duvets
A retail store for beautiful alpaca product
The sale of alpacas, both breeding stock and fibre producers
Educational seminars and workshops
Farm services such as farm set up and management